Controversial Mr.bhajji who finds himself in a fresh controversy for allegedly slapping S Sreesanth after an IPL match, was on Saturday temporarily suspended from the tournament pending inquiry.
"Based on prima facie video evidence as seen and reviewed by the match adjudicator and referee Mr Farokh Engineer from the tapes provided by Sony & TWI, a decision has been reached to suspend with immediate effect Harbhajan Singh of the Mumbai Indians pending the inquiry into the incident on Monday, April 28, 2008," IPL Chairman and Commissioner Lalit Modi said in a statement.
Though mr.sreesant refused to comment on this topic by saying bhajji is a senior to him and good friend too and that hez not sad bot what happened.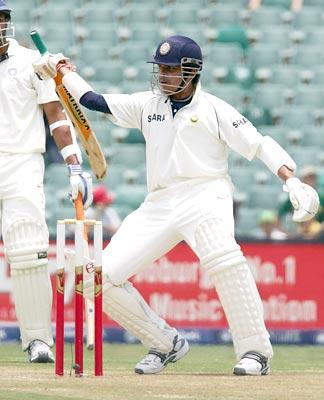 What is more higlighting is that,Was what happened in australia with symonds and bhajji was becoz of symonds or it was playful mode of harbhajan's mind.
many questions uncertain...many things to reveal...
But this mattar should be treated seriously..!!!